Mika needs the Ocean, literally: due to an allergy she can only live by salt water and she is happy to do so. Therefore the Ocean has become her main source of inspiration. Thanks to her Natural Science background her passion has grown deeper and deeper. No matter the surface or the technique she loves creating with details and care.
Giulio grew up reading books of far-away adventures therefore he is always happy to discover new cultures and new places. He loves Nature no matter where: high mountains or deep seas. The only thing he knows is that he longs to be surrounded by Nature whether he is hiking, training or just being. Curiosity for discovery leads him to creating and exploring new techniques and materials.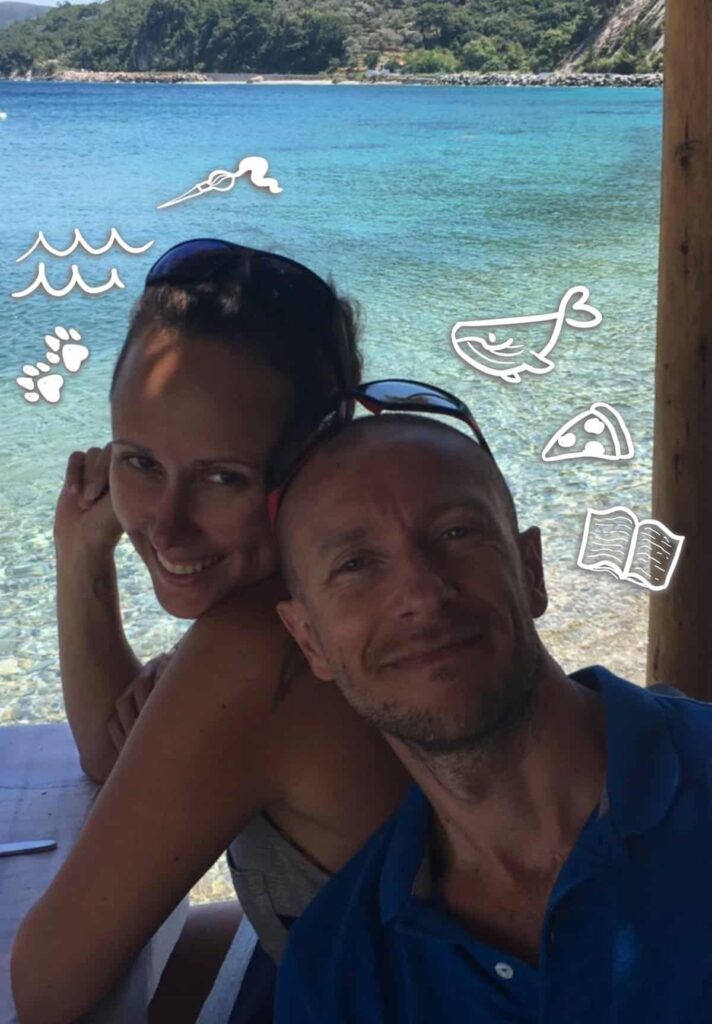 Fogg has always wanted to get a great spot in this world: Giulio's pillow, Mika's spot on the bed. The only places he considers sacred are Nemo's…unless we are speaking about toys and ducks. His talent is based on consistency, even when he pretends to forget that toilet paper is not a toy. To grab his attention: "squirrel" is the word.
Nemo. His secret superpower is based on pretending he is not listening to you. Pay attention to where you place your socks, they might disappear mysteriously. He is talented but doesn't care, still he has a big heart even if he won't admit it. Bossy and cheeky, he is passionate about tennis balls and anything edible in the street (dog food is for dogs not for him).